Homebirth Turned C-Section in Winnipeg, Canada by Elliana Gilbert
Elliana Gilbert is one of those photographers who finds the quiet moments - the moments that are often overlooked - and turns them into works of art that captivate the viewer long after. Each time Elliana shares a new birth story with us, I know that I'll hold onto one, two or even the entire collection of images for days. She approaches each birth with open arms and willingness to see deeper. Her work is captivating, and we are so thrilled to share more of it on Birth Becomes Her.
Name: Elliana Gilbert
Website: www.ellianagilbert.ca
Facebook: www.facebook.com/ellianaphotog
Instagram: www.instagram.com/ellianagilbertphotography
Words by Momma

I woke up at 5 am on Nov 15th, wondering if this would be the day I would finally meet my baby. I was 5 days overdue. My husband, Milo, and I were enjoying every extra day we had with our only child, a girl, because life as she knew it was about to change.

At 1030pm that evening I started to have contractions very close together and consistent. Milo called the midwife, Emily, who arrived within the hour. Great news as I was 6cm and today could be the day!!! I had been in touch with Elliana throughout the day, and at this time, texted her to come. Milo was walking me around the house through every contraction while filling the birth pool. The contractions were strong and breathing through them was very helpful. I had planned on using the birth tub for relief from contractions and to possibly birth baby in, but things turned out differently for me, and I needed to keep on the move during each surge. In between contractions I would rest on the couch and mentally prepare for the next contraction. Things progressed quickly and I was 8 cm by 130am. Contractions continued and I was looking forward to getting to 10cm and pushing. An hour had passed and I was still 8cm. Emily explained the pros and cons of breaking my water. Milo and I thought it best as we had been up for almost 24hours and knew I would need energy for pushing.

Breaking my water, in hindsight, was the best decision. My water was full of meconium and Emily discovered the baby was bum breech. After a short trip via ambulance to the hospital, an ultrasound confirmed bum breech. It was around 330am and I was very tired. The baby was doing well even with the meconium and I chose an epidural to get some rest and see if baby would move down or I would dilate to 10 cm. At 530am, Emily checked me and my body was not progressing. She explained what our options were. We chose a c-section and at 705am on 16 Nov, the Dr announced I had a boy. A huge surprise as we didn't know the sex but had assumed it was a girl. Our son, Romeo was born weighing 8lbs 5oz and 23 inches long. Romeo is named after the section Milo and I worked together in when we first met. Both of us are in the Canadian Armed Forces.

Life doesn't get any better. We feel so very blessed to have our healthy baby boy home getting acquainted with his older sister.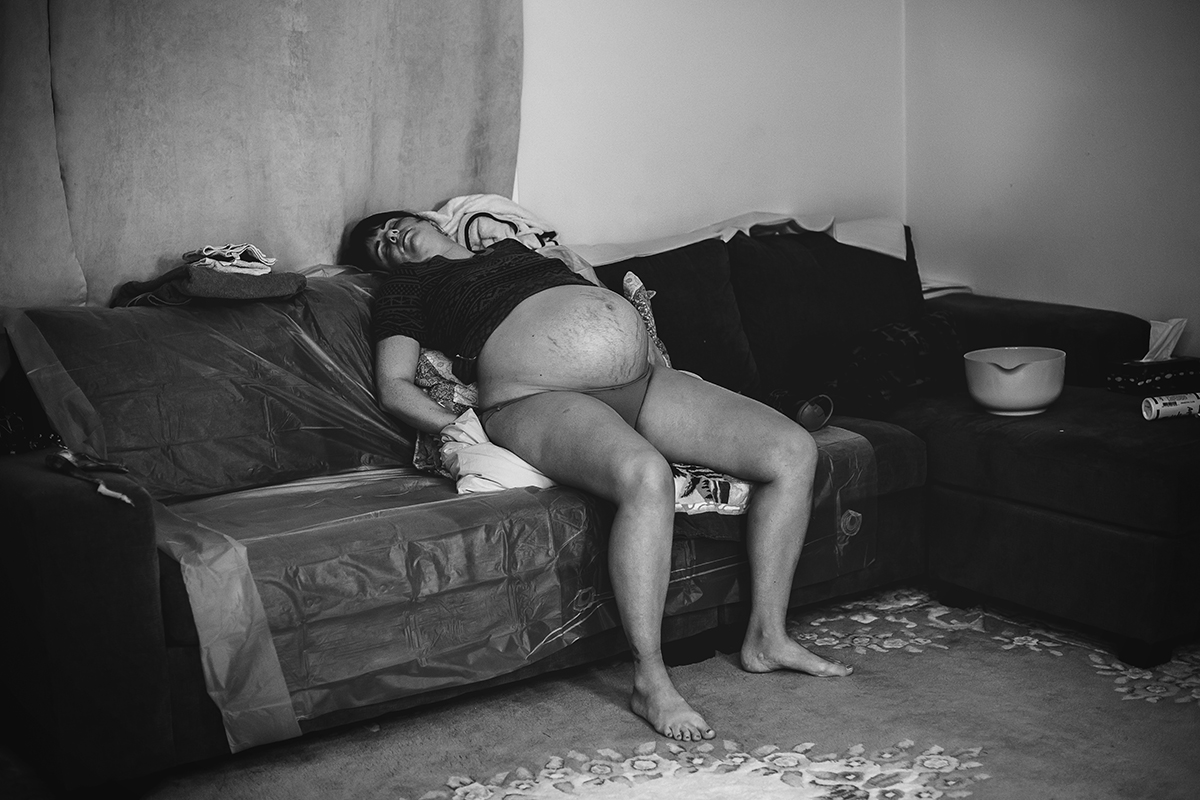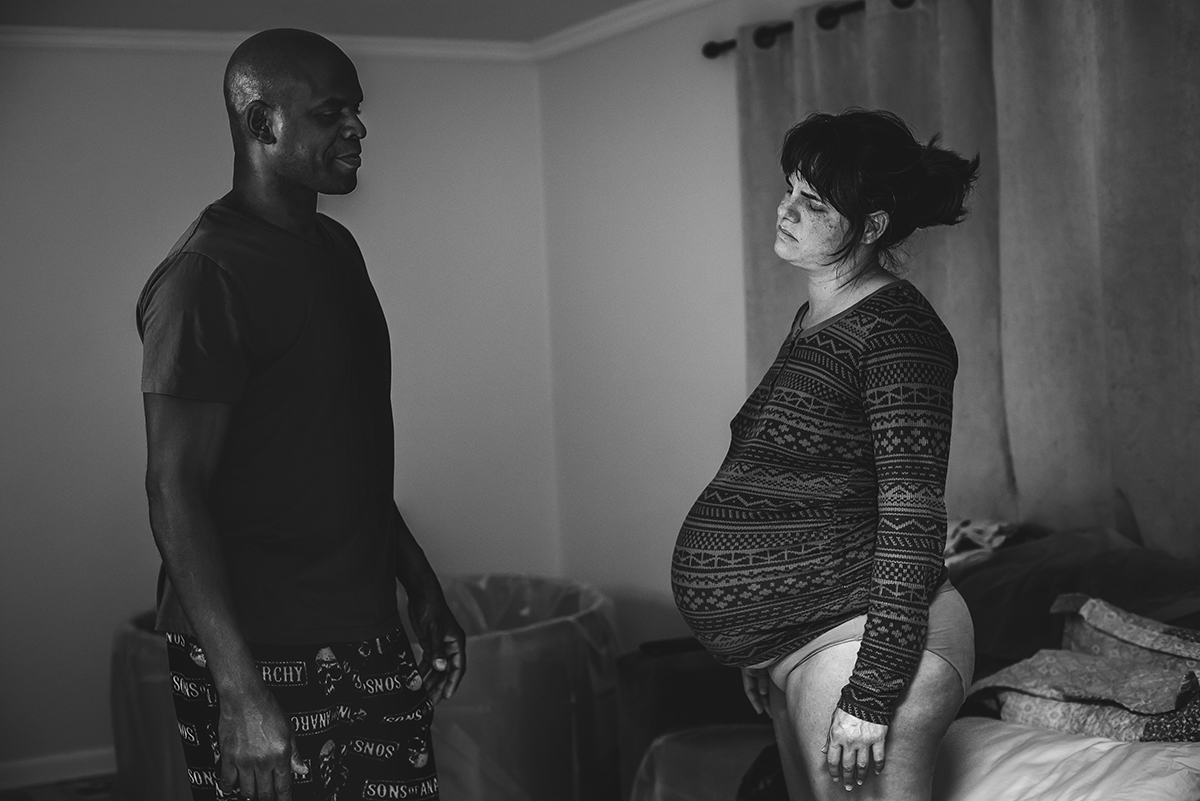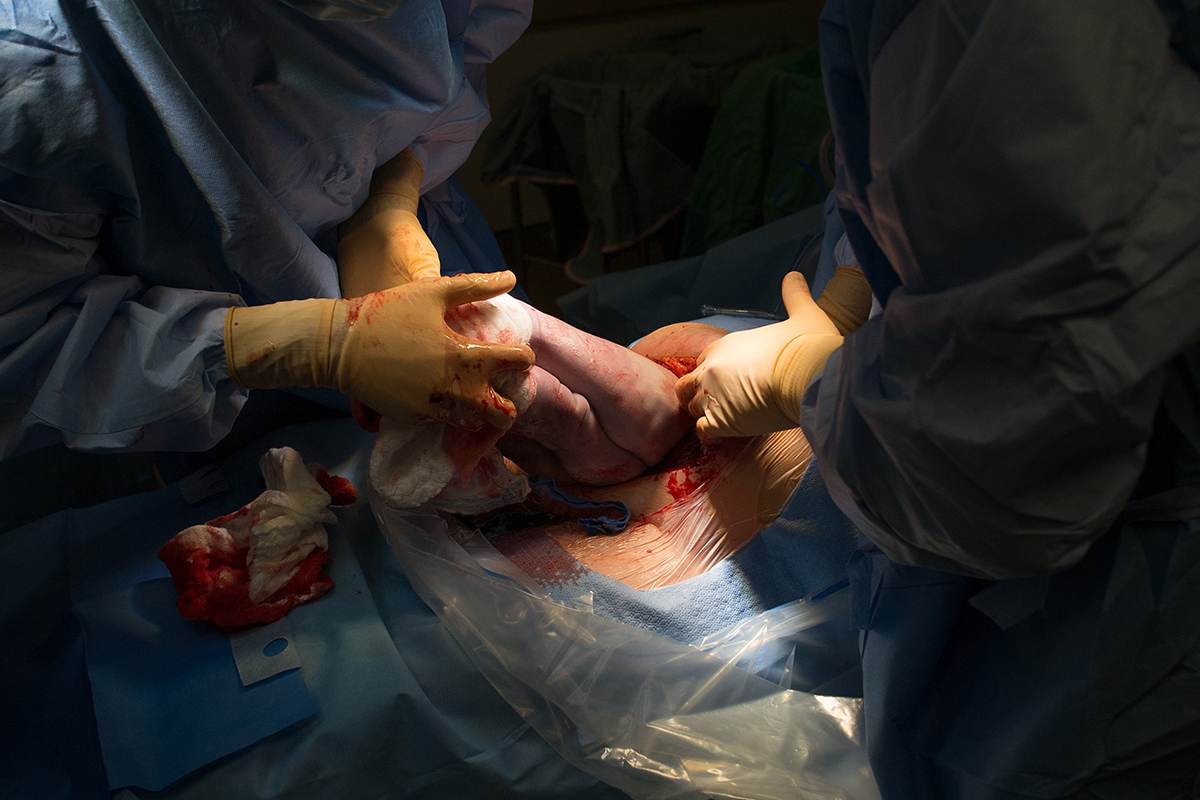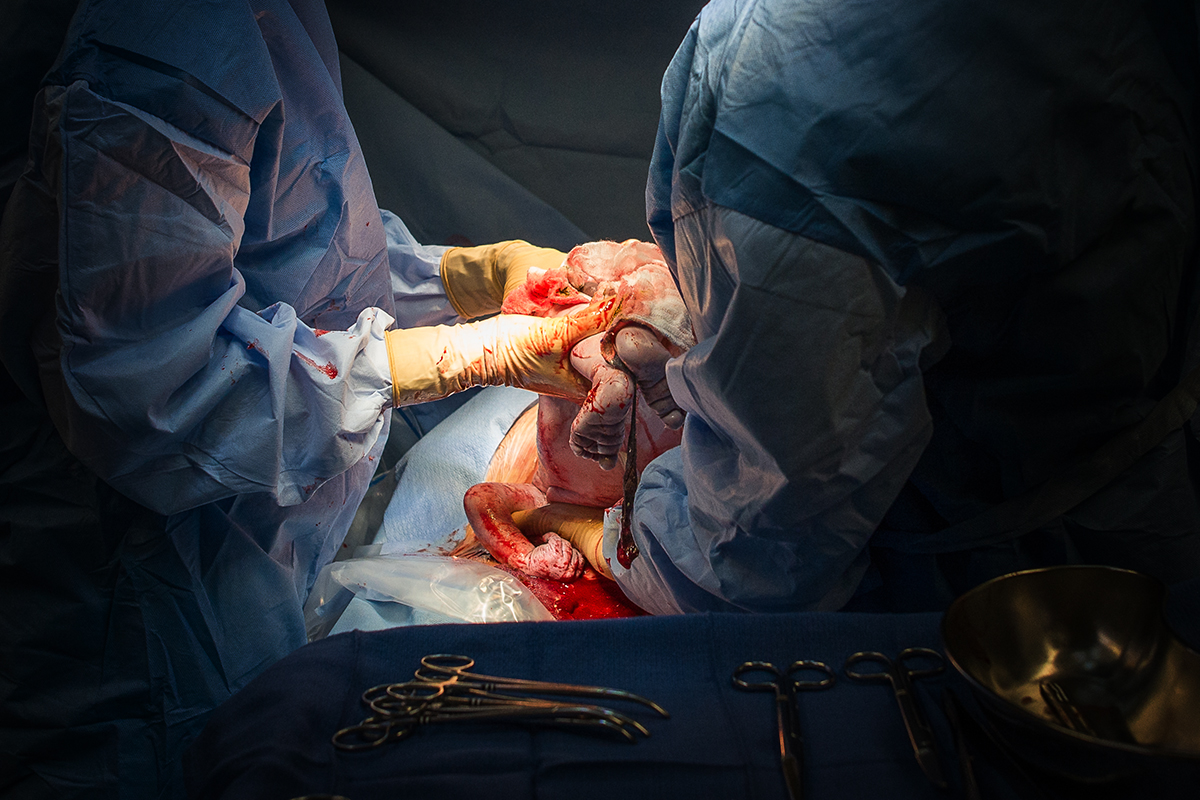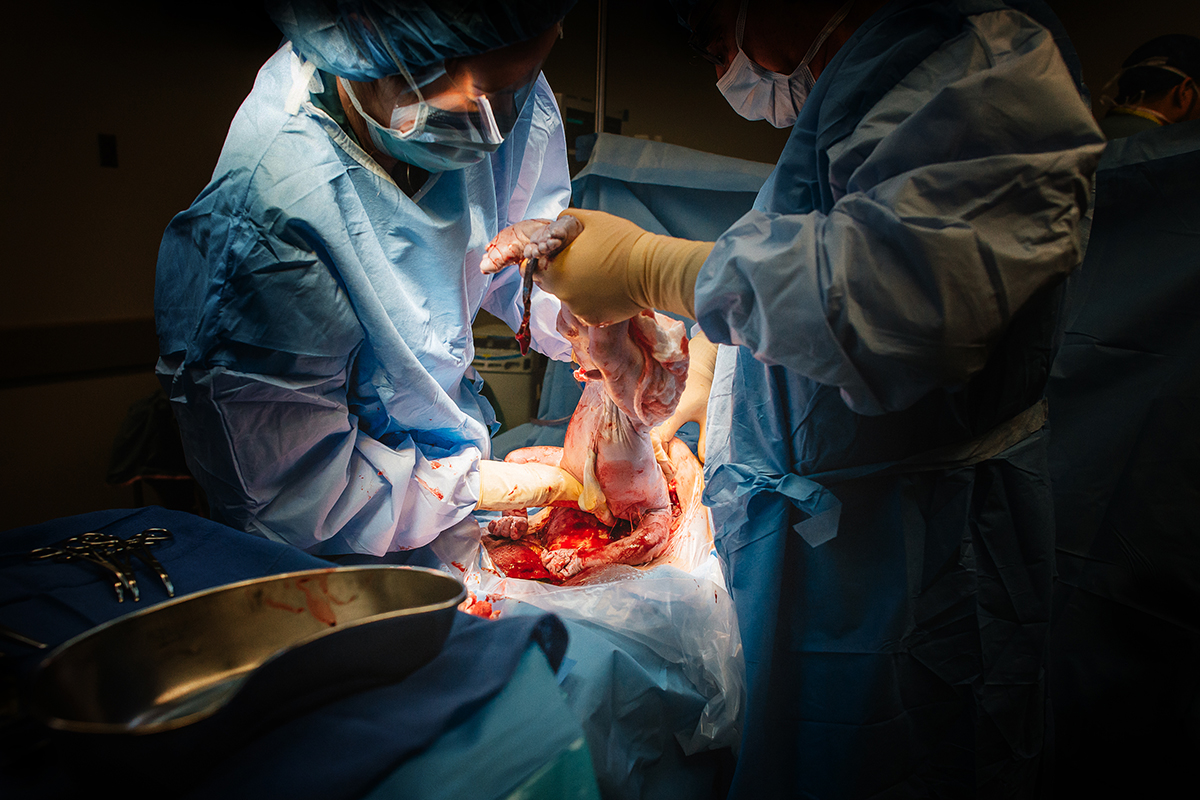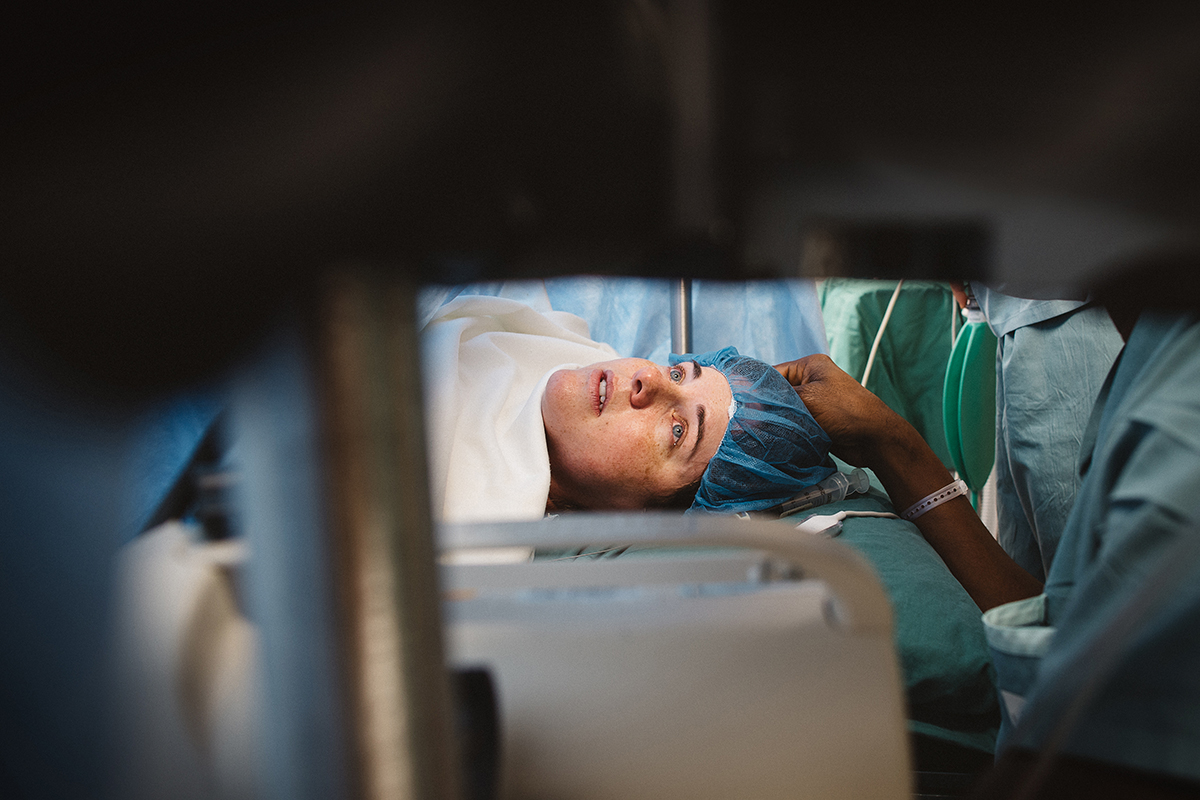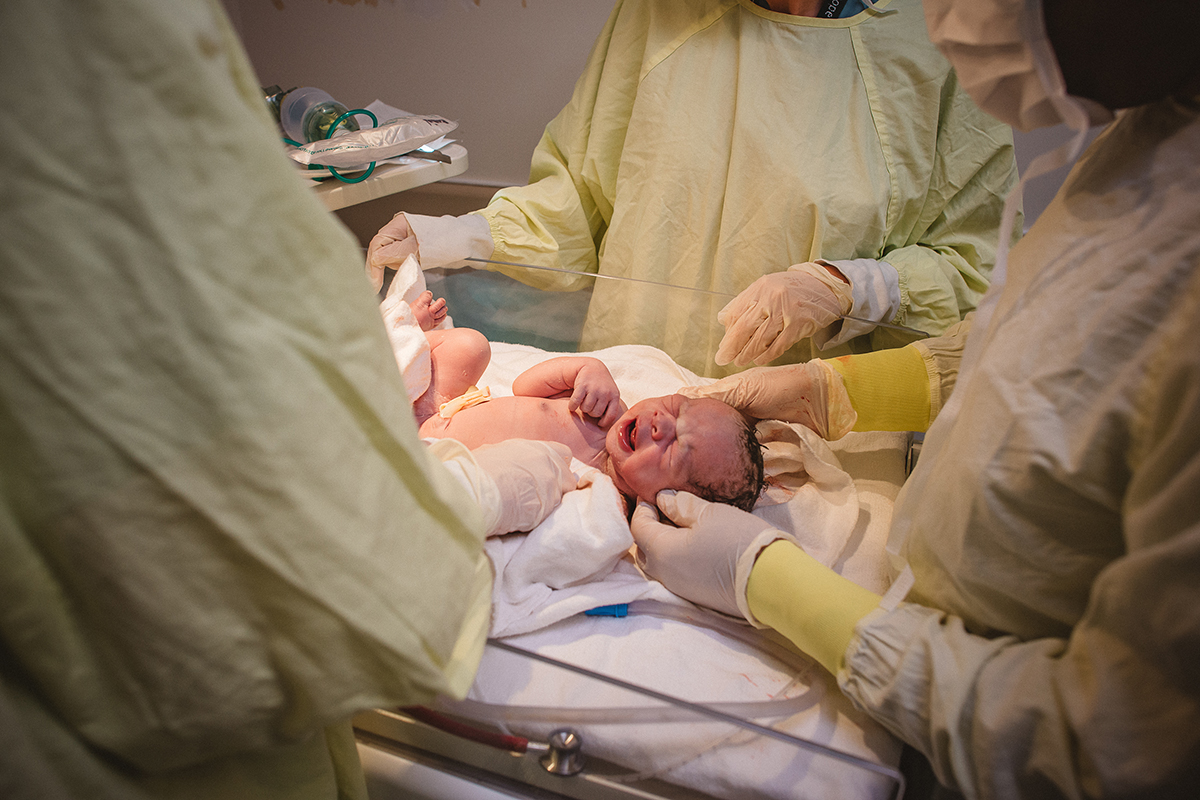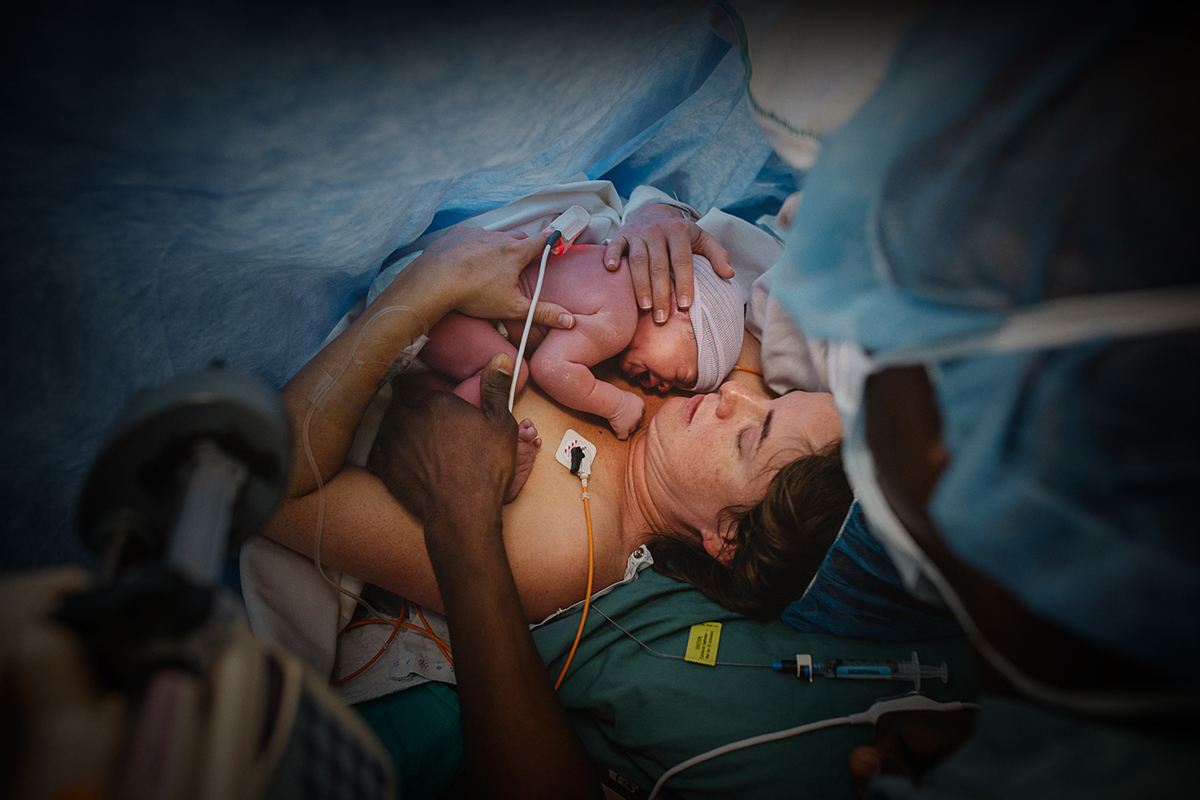 See more of our Cesearean birth stories